Where
These are online sessions via Zoom (or another app of your choice).
Price
I charge 80 € (approx. $88 USD) for a 90 minute session. (All prices include 24% VAT)
Languages
I offer sessions in English, Finnish, and Estonian.
Booking
What happens in private sessions?
You are the expert on your own experience and emotions. What I help you with, is exploring those experiences and emotions in a new, more gentle, way.
The private sessions are simply a dialogue between us.
When you tell me about your experience and whatever might be troubling you, this brings up a natural curiosity in me. Reflecting on my own process and experiences, this curiosity gives rise to questions that help me better understand your thoughts, emotions, and experience in general. What creates the experience you are having? How do you relate to the emotions that come up regarding this situation?
While these questions help me understand your experience, they also invite new insights and open up the possibility of seeing the troubling situation in a new light. Sometimes this alone can shift our experience and resolve the uncomfortable situation.
The questions also serve another purpose. They allow me to notice if you are being unnecessarily hard on yourself. Many of us do this without really being aware of what we are doing and why we do it. When we recognize this tendency, I can then guide you from being self-critical to experiencing self-compassion.
The process is very gentle and you get to define the pace that is comfortable for you. Often self-compassion develops even more quickly, when we slow down a little. It can be very liberating to take a moment to simply be with our experience and emotions without trying to change them or fix them in any way. Getting this experience is an important part of learning self-compassion.
The dialogue helps us tune into our emotions and really hear what they are communicating to us. We start to understand our own experience better and our self-compassion opens up. We start to feel more at ease and notice a newfound sense of freedom. We might also notice being more alive and more able to enjoy our life, relationships, and the present moment.
I hope we soon get to know each other by having this dialogue together! To book your session, send me an email at info@juusovoltti.com or use the form on the booking page.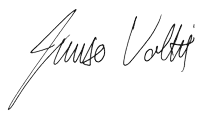 P.S. If you have any questions about the private sessions, don't hesitate to ask. Simply send me an email and I will be happy to answer them.
"What is most profound about working with Juuso is the simplicity of the method. You just look at what's here now without any agenda, without any expectations, without anything to be achieved. Just look now, gently, to see what's here.
In my experience working with Juuso, I have found him to be a sincere and kind practitioner. He is friendly and gentle in his approach. He will not rush you. He is very patient while you work through an inquiry. He will be with you as you inquire, supporting you, holding the space for you.
After just one session with Juuso, I was able to see clearly enough exactly what I wanted with regard to smoking tobacco, to which I had been addicted to for four years, that just six days after the session I was able to walk away from the addiction.
Juuso wants to bring this new method of healing past hurts and trauma to his own people. He is very sincere in what he is trying to do and I wish him all the best in his work. I have no hesitation in recommending him as a facilitator."